Call – iDEAS Exhibition 2016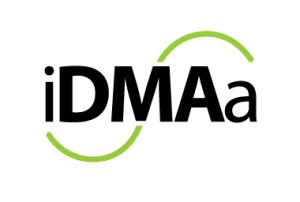 iDEAS 16 is an international exhibition which explores current ideas and processes in hybrid form, digital art, design, and new media. The iDEAS exhibition coincides with the fourteenth annual International Digital Media and Arts Association (iDMAa) conference, to be held on the campus of Winona State University in Winona, Minnesota, from October 5th-8th. All entries will be selected based on a juried body of professional artists including the highly respected, Christiane Paul and Dene Grigar.
DEADLINE FOR ENTRIES EXTENDED – August 15th, 2016 (12:00am CST)
When
Wednesday, October 5, 2016 at
9:00AM CDT
-to-
Saturday, October 8, 2016 at
1:00PM CDT
Click on the link below to find out more
http://idmaa.org/conferences/ideas2016/
Submit work!
http://idmaa.org/conferences/ideas2016/
Apply Now!
If you have any questions, please feel free to contact us. We're looking forward to seeing you there!
Dr. Sherman Finch
iDEAS Chair
sfinch@tamu.edu
---
iDMAa was founded in early 2004 by a group of 15 universities. iDMAa is dedicated to serving educators, practitioners, scholars, and organizations with interests in digital media.
Around the world, universities and colleges are creating new programs and departments to teach and conduct research in Digital Media and Digital Arts. These programs are emerging from partnerships of Art, Computer Science, Communications-Radio/TV-Journalism, English, Music, Theater, Film and other disciplines. These programs often don't fit within the neat and tidy confines of traditional university structures. Thus, their creators and champions often forge interdisciplinary partnerships to create opportunities, attract money, and stimulate explosions of creativity.